David Bowie Tributes Posted by Friends and Loved Ones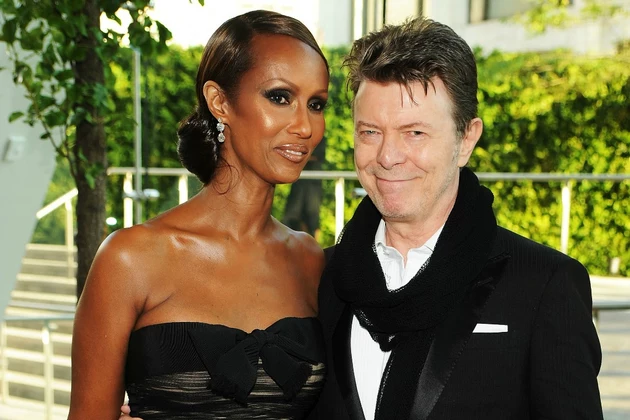 Shortly after members of the musical community — including his former bandmates — commemorated what would have been David Bowie's 70th birthday with the first date on an all-star tribute tour, the one-year anniversary of his death was marked with a series of social media tributes.
The online honors from Bowie's peers were led by a flurry of tweets from his friends and collaborators. The members of Queen took to Twitter to mark the anniversary of his death, posting the video for a 1999 remix of their collaborative single "Under Pressure."
1 year on… https://t.co/pBJAJd1nNv — Queen (@QueenWillRock) January 10, 2017
Def Leppard also paid tribute with a tweet calling attention to singer Joe Elliott's cover of "All the Young Dudes" at a tribute concert.
In celebration of #DavidBowie's life, Joe performed All The Young Dudes at the London tribute concert. Watch now ↓https://t.co/4mLt7sGwMQ

— Def Leppard (@DefLeppard) January 10, 2017
And Bowie's official site paid tribute by sharing an animation featuring all of Bowie's studio albums.
We can be Heroes, for ever and ever@Helengreeen has created this beautiful animation referencing all 28 Bowie studio albums#BowieForever pic.twitter.com/A9DppVf3M8

— David Bowie Official (@DavidBowieReal) January 10, 2017
Worthy tributes, all — but unsurprisingly, the most touching of the bunch came from members of Bowie's family. His son, filmmaker Duncan Jones, posted a simple tweet telling followers how much Bowie's missed by those he left behind.
Happy birthday (grand)dad. We love you. Goodnight. pic.twitter.com/O4St8GJu6G

— Duncan Jones (@ManMadeMoon) January 8, 2017
For Bowie's wife Iman, meanwhile, the anniversary of Bowie's passing proved a particularly bittersweet milestone — and one she shared with followers by posting a picture of a double rainbow over the New York City skyline, taken on Jan. 10, 2016, and affixed with a series of hashtags that concluded with #BowieForever.
Jan 10th, 2016 NYC Skyline #ForeverAndEver #ForeverLove #BowieForever pic.twitter.com/fQhtoxYWlv — Iman Abdulmajid (@The_Real_IMAN) January 10, 2017
David Bowie Year by Year: 1965-2016 Photographs
Source:
David Bowie Tributes Posted by Friends and Loved Ones